behavenicely
inquired:
Heyyy, it was your first day of school today :D yay! what is also yay is that there are pretty boys there yay! I hope this year will be better than last year for you and that you make a lot of fun and get a boyfriend bc i really want the money.. So girlie, make this year an amazing year !!! Also don't forget that you are still really pretty and lovely and amazing, don't forget that when you talk to one of those cute boys, okay thats kinda it im going back to be bored... byeee xoxo
HAHAHAHHAHAHAHA you will never have it ;) 
Is summer still a thing ? Does warm weather still exist? Will it ever come back?
(via infamousgod)
I'm really sorry about yesterday, I had no idea you were going to let that video affect you that much :( I didn't know you were sad until you said it and now I feel really stupid because I feel like 89% of the time that you are sad it's because of me and it makes me feel like a shitty friend and here's proof that I am. I know I always start apologising right after but I'm really scared that one day you'll get really sick of the mistakes I make and won't forgive me…
To make you a little happier here are some cute gifs of luke..again, i'm sorry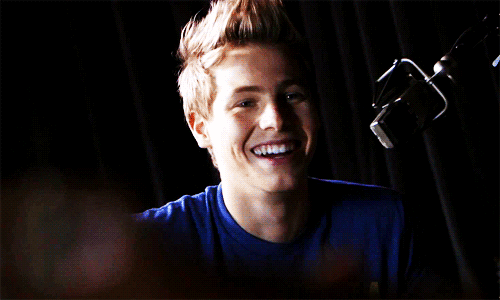 thats luke when he looks at you